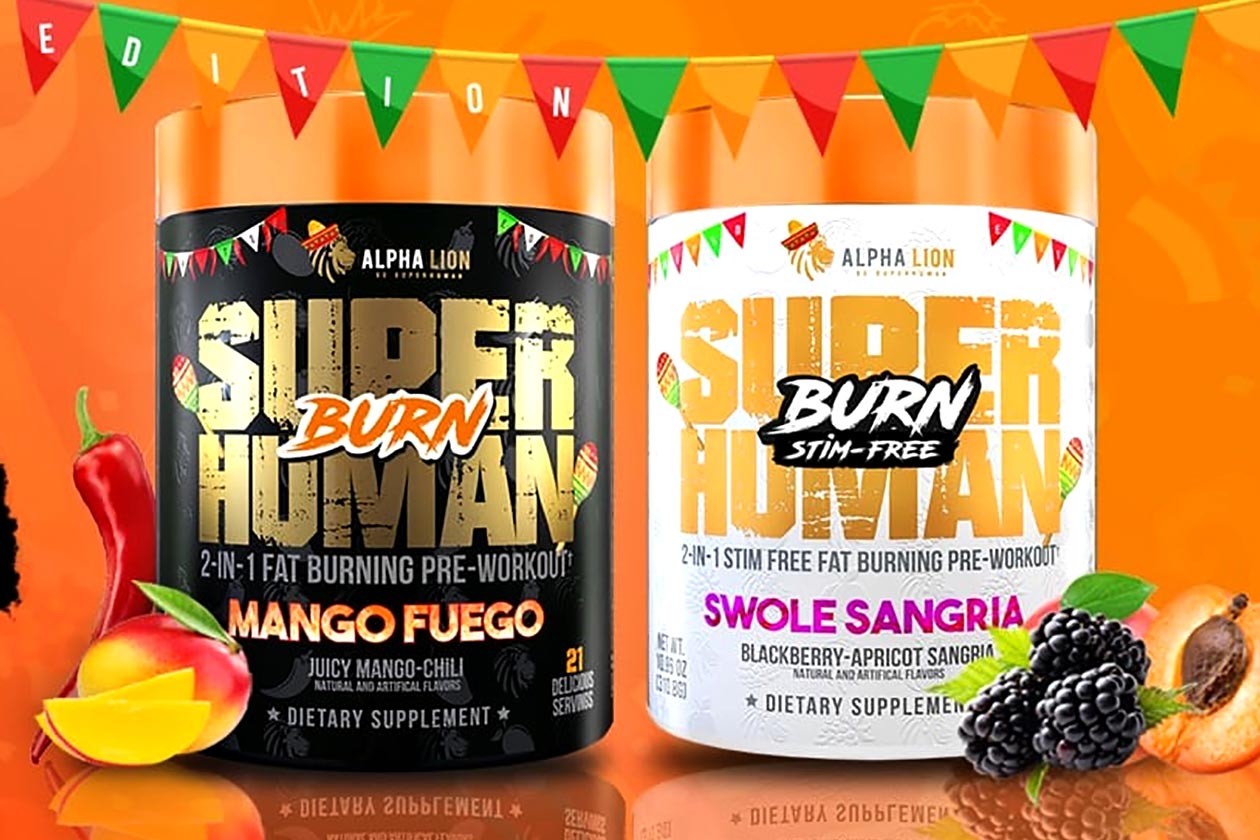 For the month of May, Alpha Lion's reliable limited edition Pre-Workout Of The Month Series flavors are launching a little later than usual but launching nonetheless. Typically the brand drops them within the first few days of each month, although since we're halfway through May, they've obviously been pushed back a bit. There is a good reason for the delay as the flavors are also all-new supplements.
Alpha Lion's Pre-Workout Of The Months flavors are for new versions of its hybrid pre-workout, the weight loss infused Superhuman Burn. There is a revamped Superhuman Burn and Superhuman Burn Stim-Free. Both carry over a lot of ingredients from the original for that two-category experience, providing highlights you'd expect to see in a pre-workout and just as much for the fat-burning side.
The new Superhuman Burn and Superhuman Burn Stim-Free include half a gram of premium MitoBurn, 40mg of CaloriBurn grains of paradise, 400mg of SantEnergy, 4g of pure citrulline for pumps, and 3.2g of beta-alanine for performance. The only differences between Alpha Lion's revamped Superhuman Burn and Superhuman Burn Stim-Free are that the latter swaps the 320mg caffeine blend and alpha yohimbine for 300mg of alpha-GPC and 200mg of alpinia galanga.
As for the special edition flavors of each of Alpha Lion's fresh new Superhuman Burn formulas, for the regular stimulant Superhuman Burn, it is the mango chili recipe Mango Fuego, and for Superhuman Burn Stim-Free, it is Swole Sangria, which is blackberry and apricot sangria. Both of the products are going live in just a couple of days on Tuesday at 3 PM Pacific Time through alphalion.com.