Oatein gives its latest snack a classic fruit and nut base with 15g of protein
Mar 23rd, 2021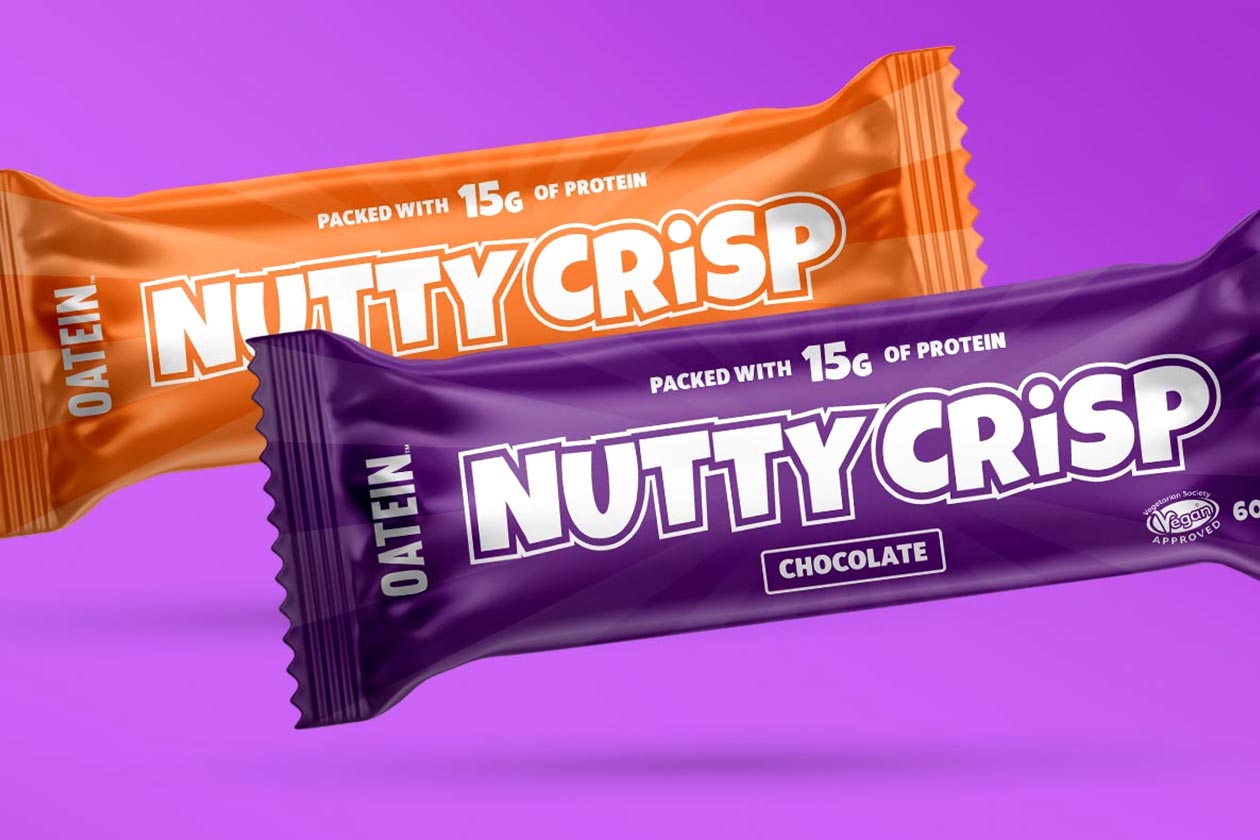 Functional oat-based brand Oatein from the UK has completely revealed and released the all-new protein snack it previewed earlier this month with the tasty, nut-powered Nutty Crisp. Previously all we knew was the product has 15g of protein per bar, it has some sort of nut base and crispy consistency, and overall, it weighs the usual amount for a protein bar at 60g a piece.
Oatein's Nutty Crisp is, in fact, a nut and fruit-based snack made with dates, almonds, dark chocolate in the Chocolate flavor, and for the extra protein, soy protein crisps and soy isolate. The nutrition profile of the product, as mentioned, has 15g of protein, 14g of carbohydrates with 11 to 12g of that sugar, 12 to 13g of fiber, between 8 and 9g of fat, and 215 or 216 calories.
The all-new Nutty Crisp from Oatein is essentially a bar that gives you a little less than the usual 20g of protein at 15g but similar calories, all while providing that classic fruit and nut snack feel, and it's vegan-friendly. The product is available now through the brand's website, and to celebrate its arrival, you can grab it at £14.95 (20.70 USD) for a box of 12 in Chocolate or Caramel.