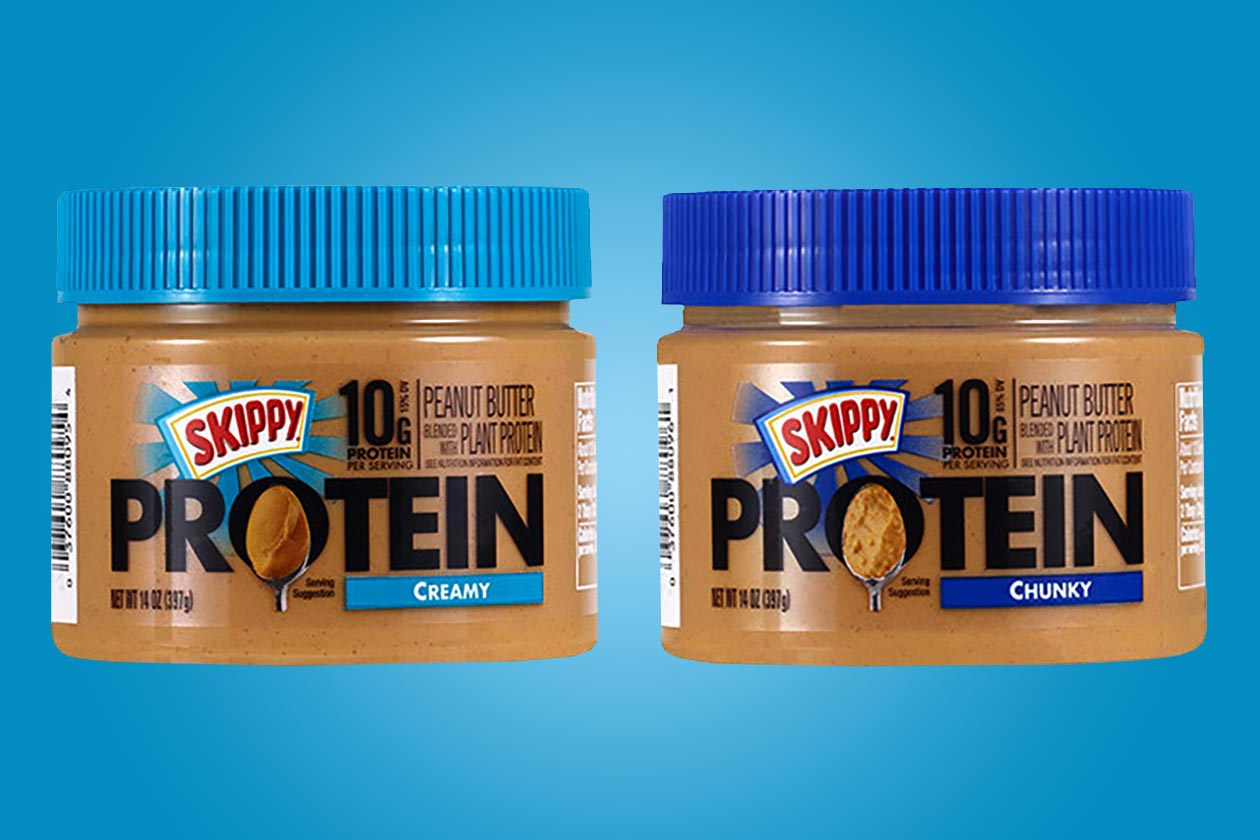 The peanut butter giant Skippy has announced a new product that will certainly be of interest to those of you that enjoy functional nut butter. The mainstream company has put together Skippy Protein Peanut Butter that blends its traditional roasted peanut butter with plant-based protein to increase the total amount of protein from 7g to 10g per serving.
The all-new Skippy Protein Peanut Butter comes in your typical two nut butter varieties with Creamy and Chunky, both providing the same 10g of plant-based protein per serving. The products are also packaged in shorter and wider jars compared to your typical Skippy peanut butter, giving you a larger opening to serve the high protein peanut butter.
Skippy has announced its Protein Peanut Butter alongside two other families of products with No Added Sugar Peanut Butter and Peanut Butter in convenient squeeze packs. The plant protein-infused Skippy Peanut Butter is already available for purchase from select retailers throughout the country with the other items coming later this month.